Visit the Dental Clinic in London Bridge to Keep Your Teeth Looking Amazing
20 / 06 / 2018
Taking proper care of your teeth is a necessity. Not only will the right care allow you to keep your teeth looking healthy, clean, white, and naturally beautiful, but it will help you avoid certain health conditions that are often linked to poor hygiene. Aside from taking care of your teeth at home with a thorough oral hygiene routine consisting of brushing and flossing, you should keep up with your routine dental appointments at the dental office in London Bridge.
Traditional Dental Treatments
Some of the general dental treatments and procedures are regularly performed to keep teeth cleaner and healthier while protecting the teeth against decay. You should make sure to have your teeth cleaned by the dentist at least two times a year, but it's possible to go back more often for cleanings if you're concerned about plaque and tartar appearing on your teeth.
The trained dentists at the London Bridge dental office can perform thorough cleanings where plaque and tartar get removed. The teeth are carefully brushed and polished, leaving them bright and shinier than they were before. The dentist will check for signs of decay and other issues, letting a patient know if he or she needs some sort of procedure to treat and improve a tooth's condition, such as a filling or even a root canal.
Cosmetic Treatments to Make Teeth Beautiful
While the traditional, general dental treatments are offered and are ideal for patients who'd like to have their teeth cleaned while staying on top of different issues that could potentially arise, such as decay and gum disease, other options are offered for those looking to make the teeth look a lot better. Those who don't naturally have the most beautiful teeth may appreciate the different cosmetic treatments that are offered by these experienced dentists.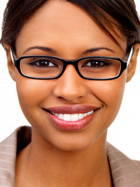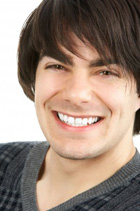 If you're looking for a way to make your teeth look even better, there are certain dental treatments you may benefit from the most. If your teeth are discoloured, in-office whitening treatments may be offered. These whitening treatments offer instant results to patients who don't want to wait weeks at a time to achieve a whiter and stunningly brighter smile. The professional whitening treatments could lift so many of the stains that may have been bothering you for quite some time, increasing confidence.
While whitening is one of the most sought-after cosmetic procedures, the dentist may provide several other convenient treatments that change the look of the teeth while strengthening them. Several of these cosmetic services include dental implants, veneers, and even composite bonding. The best way to find out which of these services may benefit you the most is to schedule your appointment with the dentist in London Bridge.
Take the best care of your teeth and make sure to see the dentist for cleanings, general treatments, and even cosmetic treatments. When properly maintaining the teeth and making improvements, they'll continue to look healthy, white, and clean for years. Schedule your appointment with the dentist in London Bridge today.
Back to Blog