These Foods Can Cause Acid Erosion In London
11 / 08 / 2014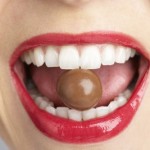 Acid erosion is one of the leading causes of tooth decay in children and adults and we are eager to highlight the importance of the link between oral health and diet. The connection between oral hygiene and oral health is well-documented, but awareness of the impact of the foods we eat on oral health is less well known.
What's so bad about acidic foods?
The problem with acidic foods and drinks is that they contribute to acid erosion of the tooth enamel. The enamel is the hard outer surface of the tooth, which is designed to protect the rest of the tooth. Enamel is the hardest substance in the body, but it can be weakened and destroyed as a result of injury or acid erosion.
Acids erode the enamel, making it thinner and weaker and increasing the risk of decay and sensitivity. Once the enamel is worn, there is very little that can be done to strengthen or repair it.
Which foods are bad for my teeth?
Most people are aware that sugary foods, such as cakes, biscuits and sweets, are bad for the teeth, but you may not know that acidic foods can be equally damaging. Examples of acidic foods and drinks to avoid to promote good oral health include:
wine
vinegar and vinegar-based salad dressing
citrus fruits
fruit juice
fizzy drinks
sugar
white bread
Reducing the impact of acid erosion
Your diet is extremely important for both your general and oral health. Eating and drinking acidic drinks is bad for your teeth, but there are some ways of reducing the impact of acid erosion and these include:
diluting fruit juice and wine with water
drinking a glass of milk or water after eating acidic foods
eating cheese with acidic fruits
sticking to 3 meals a day, rather than snacking
avoiding brushing the teeth for an hour after eating acidic foods
using a straw to drink to avoid direct contact with the teeth
Back to Blog