Teeth Whitening in London: Thinking Ahead for Your Prom-Night Smiles?
10 / 02 / 2015
Prom night is something many teenagers look forward to – a night of fun, memorable moments, and reflections on a year gone by. To prepare for it, they might want to undergo a number of cosmetic adjustments, such as teeth whitening. Steve Myall of The Mirror says this dental procedure is gradually becoming part of many British teens' checklists.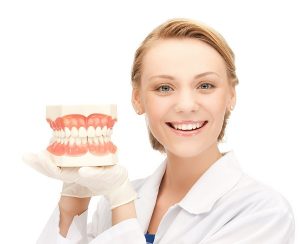 Normally, schools in Britain hold a special summer's ball or leavers' ball to celebrate the past academic year. The supposed influence of American teen media over the last ten years has uplifted the ball into a major spectacle where people who might not see each other for a very long time come together for an unforgettable night. If you're preparing to flash a dazzling smile come prom night, you can make that happen with teeth whitening at London dental centres, like the London Bridge Dental Practice (LBDP).
Bright Star
A London laser teeth whitening programme will first involve an in-depth consultation with your preferred dentist about your oral habits, which may include taking snapshots of your teeth for further analysis. The study also seeks to establish whether the teeth's current shade and level of dental care renders a patient eligible for the procedure.
The Zoom!® line of teeth bleaching products is often the leading choice for the procedure, as it involves applying a chemical solution to the teeth and protecting the gumline while a laser-light device is aimed at the teeth. The enamel is also amplified by the light and its whiteness is gradually restored. Be prepared for the possibility of follow-up visits; in the meantime, you should observe proper brushing and flossing, as well as avoiding food and drink that generate stains.
Setting Straight
It may be possible that your teeth are slightly off-kilter, and they could mar what should otherwise be a beautiful smile. You can consider an Invisalign programme, using clear aligners to gradually straighten your teeth. Maintenance, though, will require staying off hot drinks (among other restrictions). Consider arranging for regular cleaning appointments in addition to your home brushing and flossing.
People say that prom night is a once-in-a-lifetime event that you should never take lightly. Let a leading dentist like LBDP's Dr. Michael Akere help you make the most of it and give you a night to remember.
(Source: Helicopters, Ferraris, speedboats and teeth whitening: How British teenagers are going PROM CRAZY, Mirror)
Back to Blog