Reliable dental implant from London SE1 dentist replaces missing tooth
14 / 12 / 2009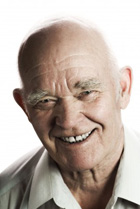 Dental implants are among the most successful treatments available in the field of dentistry. While no procedure is 100 per cent effective, the five-year success rate of the average dental implant is 95 per cent. This is just another reason why dental implants are considered the best option for replacing missing teeth.
Dental implants are the small cylindrical screws that are secured directly into the jawbone to support a tooth. Usually made form titanium because of its strength, implants are anchored into the jaw before being left to fuse with the bone and gum tissue in a process called osseointergration. Once full fusion has occurred, the implant can be used to secure a post and ultimately an artificial tooth. Because the implant replaces the whole tooth root, and not just the crown that is proud of the gum tissue it provides a much more realistic alternative than both dental bridges and partial dentures. Dental implants are almost as strong as real teeth meaning there are fewer limits to what the patient may eat or drink.
Implants can be used to replace a single missing tooth or even two or three adjacent teeth lost to decay or dental trauma. A series of five smaller implants are increasingly being used as a solid base to attach dentures. This alleviates anxiety for denture wearers and removes the need to use denture adhesive, which can be unpleasant.
Of all the restorative options available to London SE1 dentists, none has proved to be as consistently reliable and realistic as the dental implant. Patients with missing teeth keen to restore their smile should ask their dentist about their suitability for dental implants at their next appointment.
Back to Blog