Practitioners of Cosmetic Dentistry in London on Dental Implants Care
01 / 04 / 2015
A lot of people suffering from missing teeth are leaning more towards getting dental implants. Not only is it effective in restoring full oral functionality, it also improves upon the smile and over-all appearance of the wearer. However, although it may have a reputation of being sturdy, it does not mean that it is invincible against damages and other common wear and tear.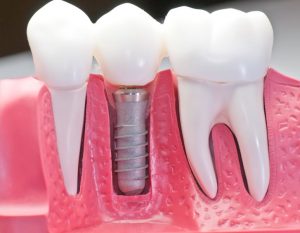 Unfortunately, it appears that most of its wearers do believe that once the implants have been put in place, they could just forget about it and treat it as they would any of their other, natural teeth. This would be fine and dandy, of course, if only they actually do exercise proper oral hygiene—which is not the case, usually.
As BBC notes in their recent report on dental implants, the U.K. is seeing an increase in implant procedures, with numbers reaching as much as 10,000 every single year. It doesn't come cheap, too, what with each tooth implant potentially costing £1,000. While more people are getting this procedure, though, practitioners of cosmetic dentistry in London are also seeing more cases of bacterial infection affecting implants. Otherwise known as peri-implantitis, this condition can cause gum inflammation, and worse, if not treated immediately, can cause damage to the jaw through bone loss.
Among the common follies of patients new to wearing dental implants are neglecting regular check-ups, incorrect or irregular practice of oral hygiene (brushing teeth daily and flossing after every meal), and smoking. Those who commit these are the ones who are most vulnerable to contracting gum diseases. Once the gum weakens, then the support for the implant also weakens. Without this support, the implants can eventually fall out, and the patient will be back to square one of having lost teeth.
Caring for dental implants need not be an arduous task, however. Being mindful of one's oral health and avoiding vices that can affect it can already go a long way in preventing implants degradation and preventing infections and other oral diseases.
Any cosmetic dentist in London worth their salt, such as those from London Bridge Dental Practice, will tell you that caring for your dental implants will only require of you three things: daily brushing (at least twice a day), regular flossing, and using mouthwash. All these are simple, preventative measures that not only do your dental implants a huge favor, but also your natural teeth.
For as long as you heed the advice of your dentist, you should be able to enjoy your dental implants to its fullest capacity, without worrying any longer about whatever difficulties may be associated with lost teeth.
Source: (Dentists warn of risks of not looking after implants, BBC, April 13, 2015).
Back to Blog