Practical Advice For A Clean And Healthy Mouth
17 / 12 / 2019
An attractive smile showing even, white teeth is something that everyone would like. Few people have perfect teeth, but everyone can keep their teeth strong and healthy. This information can help you take proper care of your teeth so that you can keep them for many years.You should always try to brush your teeth at least two times a day. When you are brushing, make sure that you are taking your time. You want to ensure that you're doing a thorough job each time that you brush. By rushing through the process, your teeth may not be getting as clean as they need to be.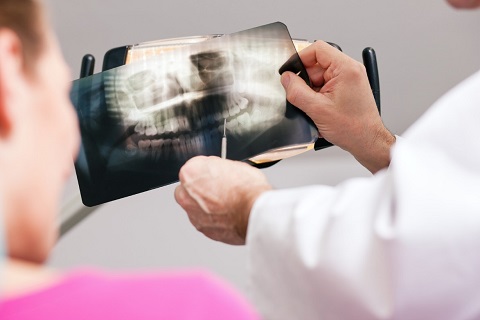 You must definitely be brushing your teeth on a consistent basis. Brushing after meals at least twice daily is best. Take at least three minutes, carefully brushing the surface of each tooth. Be sure to use a good toothpaste and of course don't brush your teeth too hard. Then, floss when you've finished brushing.
Teeth tend to show how old you really are. Restorative dentistry focuses on replacing missing teeth, removing stains and straightening crooked teeth. You can look much older than you actually are if you have a bad smile. Get your teeth fixed and you can look younger.
It is important that you get rid of your toothbrush about every two to three months. Eventually, the bristles on a toothbrush grow weak from over-useage. This prevents the toothbrush from actually cleaning your teeth and can actually cause damage to your gums. Also, if you're sick, get a new toothbrush once you are better.
When trying to choose a toothpaste to brush with, make sure that it contains fluoride. Fluoride contains many properties beneficial to dental care. It can strengthen your enamel, and reduces the acidity of your mouth. It has also been shown to be extremely resistant to tooth decay so make sure you use this stuff.
It is natural for teens to be neglectful of dental care. Remind your teen that they should take care of their mouth so they don't have bad breath. This can provide some motivation for teenagers because they are usually preoccupied with the opinions of their peers.
Did you know that the sequence that you eat your foods in can play a role in whether or not you develop cavities? Eating sugary foods such as cake alone is much worse for your teeth, than if you eat the cake after a meal. Don't eat sugary foods alone, always eat them with other foods.
Do you think buying a £75 toothbrush is crazy? Many dentists believe that using a quality electric toothbrush on a regular basis is almost as good as a professional cleaning. They aren't perfect, but they do have far more cleaning power than the average toothbrush. Pick a brush that has many heads and a solid warranty.
If you are having a cosmetic procedure done, make sure you do your research when it comes to the dentist you want to work with. Always ask to see "before and after" pictures of previous patients. It is important that you have a chance to examine your prospective dentist's skill level before allowing him or her to work on you.
Exercise caution with your use of oral irrigators. They are of great benefit when used properly. However, you still need to brush your teeth. Also keep in mind that they do not get rid of plaque. With correct use, these irrigators get rid of the bacteria, but if used the wrong way you end up with bacteria being lodged in your gum tissue.
It can be quite uncomfortable to be intimately engaged in a conversation with someone who has horrible breath. Maybe it is something they ate, or just plain old bad dental care habits. Whatever the case may be, a good way to help yourself out of this situation is to carry around gum or mints. Have one yourself and offer them one at the same time. This makes a polite gesture a successful covert operation.
Caring for your teeth isn't difficult, but you do need to know what you are doing in order to do a good job. Apply the advice from this article to ensure you have the healthiest mouth possible. Smile big and smile bright with these helpful pointers.
Back to Blog