No More Metal Mouth: Invisible Braces in London Are Better Alternative
18 / 12 / 2014
Getting braces used to be a nightmare. It required having metal brackets and wires inside the mouth, an often uncomfortable and painful experience that involved cuts, sores, and blisters. In addition, metal braces make it difficult to speak and eat, and for many who have to wear them, they are just plain unsightly. Adults who want to improve their smiles using braces may be hesitant to experience all of those things, but fortunately, there is now an option that gets rid of the challenges without sacrificing the smile: invisible braces.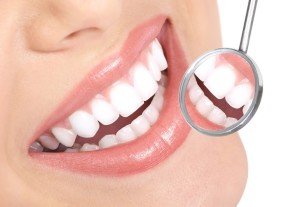 Clear or invisible braces from London dental clinics are made of transparent plastic, which makes them more discreet compared to metal types. They use a series of clear aligners with each one custom molded to fit the wearer. One of the main differences is that these aligners are changed every two weeks in contrast to metal braces that stay on the teeth for years and adjusted periodically. The aligners work by repositioning the teeth, and treatment time can vary from six months to more than a year.
Another advantage they have over metal braces is that they can be removed, thus allowing the wearer to eat what they want without risk of dislodging the bracket, painful biting and chewing, and having bits of food stuck under and around the braces. According to Health Article 101, this feature also allows people to floss and brush better, making maintenance so much easier and helping to avoid gum disease and tooth decay.
Lastly, an adult wearing braces faces a different set of challenges than a child or a teen having their teeth corrected. Metal braces may be distracting at work, such as when talking to clients or rendering customer service. They may also inhibit people from interacting socially because the metal brackets make them self-conscious during conversations. Clear braces solve this problem by correcting teeth while being virtually invisible at the same time.
If you're interested in getting clear braces from London dentists, it is best to first go in for a consultation in order to determine the specifics of the treatment plan. Clinics such as London Bridge Dental Practice specialise in straightening misaligned or crooked teeth using clear braces such as Invisalign, and a consultation will help patients arrive at the best option for them. Adult braces are now becoming a popular option for those who want a perfect smile, and wearing invisible braces means that no one even has to know they're there.
(Source: Top 10 Benefits of Invisalign Invisible Braces, Health Articles 101)
Back to Blog