Never Do It Yourself: Leave Whitening to a London Cosmetic Dentist
09 / 02 / 2015
Everyone dreams of having the perfect set of white teeth as seen on their favourite celebrities. Social scientists claim that having great teeth is fast becoming a necessity, particularly in job hunting, since those with bad teeth tend to have lower chances of obtaining certain entry-level jobs. It's little wonder, then, that more people have been paying to have their teeth fixed, with procedures including teeth whitening using bleach, veneers, and implants.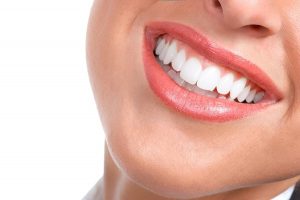 Some, however, forgo the professional advice of a
London cosmetic dentist
and opt instead to buy do-it-yourself whitening kits and other cheap alternatives. Some might even resort to looking for ingredients found at home which are said to whiten teeth, when in fact these can lead to serious (and permanent) harm to them.
Bleach and Chlorine
People might still hold onto the popular belief that rinsing with bleach or scrubbing your teeth with scouring powder can whiten your teeth and spare you a trip to the dentist. The truth is: scouring powder can scratch your enamel (your teeth's hardest substance) and lead to further degradation. Meanwhile, bleaches can cause chemical burns on your mouth and lead to gum diseases.
People looking for a quick and easy path to whiter teeth also try out salons, where beauticians and hairdressers would offer cheap teeth whitening procedures using chlorine dioxide. If you haven't heard of this substance, then you'd probably be more familiar with its common name: swimming pool bleach. Exposure to this substance can eventually eat away at your enamel and expose your dentine, the brown-coloured core of your teeth.
Citrus fruits
Although there's nothing wrong with eating fruits per se, some people would see them as the solution to their dental woes, believing that the citric acid found in strawberries and lemon juice can whiten the teeth. On the contrary, dental experts have debunked the belief that strawberries can contribute to teeth whitening while too much lemon juice can actually cause enamel erosion.
It's understandable that people would look for creative ways to achieve that Hollywood-worthy smile. In the end, however, it's always best to leave teeth whitening to London cosmetic dentistry specialists, such as those from the London Bridge Dental Practice. Through them, you can rest assured that you're walking the best and safest path to whiter teeth.
(Source: Cheap DIY whitening 'can leave you with teeth of an 80-year-old': Some products are so strong they can strip away enamel, The Daily Mail)
Back to Blog