London Dental Implants: The Better Choice for Missing or Damaged Teeth
17 / 12 / 2014
Teeth may have been built to last a lifetime, but many life events can leave a person with one or several gaps inside their mouth. A traumatic injury, an illness, or lack of good oral habits can lead to damaged or missing teeth. In the past, options such as dental bridges or false teeth were popular solutions for teeth restoration, but dentistry has come a long way since then. Today, patients can choose to have dental implants from London dental clinics, an option that is more functional, aesthetically pleasing, and better for oral health overall.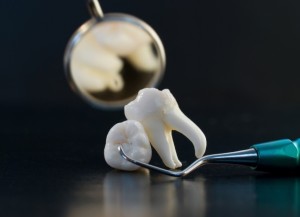 Implants involve the surgical insertion of a titanium screw into the supporting bone where the missing tooth used to be. This is followed by an abutment (a fake tooth), then a crown. According to The British Dental Health Foundation, treatment depends on the timetable established by the dentist, and it usually takes three to four months for permanent false teeth to be put in after the implants are initially placed.
Functionality
Because they are surgically inserted, patients don't have to remove the tooth like one would for false teeth. They also function much like natural teeth, allowing the user to speak, eat, and smile properly. Furthermore, dental implants tend to last for a lifetime when given proper care.

Appearance
Bridges and false teeth often stand out from the rest of one's teeth because they look artificial, and this may lead to discomfort and self-consciousness for many people. On the other hand, it is challenging to tell dental implants apart from natural ones because they mimic the look, color, and feel of a person's original teeth, making the smile look uniform.

Oral Health
Putting bridges in requires grinding down the surrounding teeth in order to carve out a space for the bridge. This can potentially damage healthy teeth just to accommodate the artificial one. Additionally, false teeth can fail to stimulate the jaw bone, thus making it lose strength and firmness. On the contrary, implants are inserted into the bone itself, thus encouraging bone growth and preventing bone loss.
While dental implants relatively cost more than other cosmetic options, their benefits clearly make them a worthwhile investment for those who want to replace missing or damaged teeth. For those who want to explore this option, consulting dental clinics that offer London dental implant services, such as London Bridge Dental Practice, is the first step to regaining their confidence and smile.
(Source: Cosmetic Dentistry › Implants, British Dental Health Foundation)
Back to Blog