Invisible Braces in London: Convenient Treatment for Misaligned Teeth
07 / 05 / 2015
Crooked and misaligned teeth have adverse consequences on a person's oral health, apart from making a bad impression on other people. Although applying dental braces is the usual orthodontic treatment for this condition, the wires and brackets often discourage many patients, because they have to be worn from a few months to two years.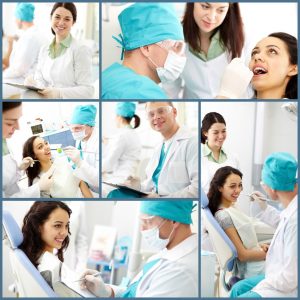 For better oral healthcare, new types of braces were developed that function well without the inconvenience of metallic materials. One of these innovations is clear aligners or clear braces, an orthodontic device that uses stable clear plastic component that are nearly invisible on the outside. The British Dental Health Foundation explained that invisible braces in London and elsewhere are moulded into sets, which are then worn for 22 to 23 hours a day and replaced every two weeks during the entire treatment.
Invisalign is one of the most popular brands today that delivers high-quality clear aligners for restoring natural smiles. Clear aligners of this brand have to be administered by accredited cosmetic dentists, like those from the London Bridge Dental Practice. Invisalign braces resolve various kinds of irregular bites, including gapped teeth, overbite and overcrowding of teeth.
Since this dental gear is removable, wearers are able to eat and brush with comfort while still achieving good oral hygiene and healthier teeth. The plastic materials in these aligners are also more pleasing to wear compared to painful metal wires of conventional braces. Furthermore, wearing clear braces in London and anywhere your smile is bound to be noticed brings confidence because at first glance, you don't seem to be wearing anything at all on your teeth.
Basically, an orthodontic treatment may be given in four forms: a headgear, a removable appliance, a functional appliance or a fixed appliance. Removable equipment is only placed for minor cases, while head gear is often prescribed to patients with serious incidents of misalignment. A fixed appliance is the most common brace suitable for both adults and children, as problems that require the help of jaw muscles need a functional device that moves well with jaw growth.
Before installing anything on your teeth, orthodontists or general dentists have to ensure that dental braces are indeed the suitable procedure for your dental problem. A thorough examination of your teeth, gums and jaws is initially conducted, which involves X-rays and creating plastic models of your teeth. Once it's been determined that you do need braces, dentists from practices like LBDP will guide you throughout the installation process and ensure you'll be well on your way to straighter teeth without the self-consciousness of having ordinary metal braces.
Sources:
Cosmetic Dentistry › Orthodontic treatment (braces). Dentalhealth.org
The Advantages over Braces. Invisalign.com
Back to Blog