Get That Hollywood Smile: Four Classic Teeth Whitening Myths Debunked
14 / 04 / 2015
Shiny white teeth can instantly alter the look of any person. Flashing that flawless Hollywood smile can leave a great impression with those you meet, which could enhance your self-confidence and image. So why don't more people visit their dentist and have their teeth whitened? That may be because there are certain myths about the procedure circulating around. Here are some of them: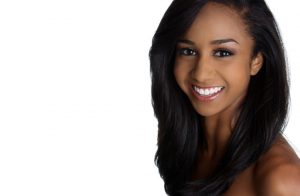 Myth #1: You shouldn't have teeth whitening before you turn 30.
Although teeth whitening isn't advised for teens, people in their 20s are already suitable candidates for teeth whitening. Teenage teeth isn't likely to be fully emerged yet, and some adolescents may even have some of their first teeth remaining. However, 20-year-olds who have their full set of permanent teeth can have their teeth whitened as per their dentist's recommendations.
Myth #2: At-home treatments are cheaper and as effective as in-office ones.
It's hard to argue with the first part, as there are so many affordable, low-quality, home treatment whitening products in the market. However, the second part is an utter and complete myth. It's impossible to achieve targeted teeth whitening at home, not to mention the level of effectiveness could be severely compromised with at-home whitening kits.
In-office treatments can be customised to fit your needs—it's very much possible to have only one tooth whitened. Also, since the treatment is being administered by an expert, the risk of gum damage and burn blisters are greatly reduced.
Myth #3: Teeth whitening can cause oral cancer.
Teeth whitening does implore the use of chemicals, but not the cancer-causing kind. Chemicals commonly used in the process include hydrogen peroxide and carbamide peroxide. Several studies have been conducted on the two, none of which discovered that they can cause oral cancer when used to whiten teeth.
Myth #4: Teeth whitening can damage nerves.
This can only happen if the chemicals are not used correctly. However, if you let a dentist handle your teeth whitening procedure instead of doing it on your own, the likelihood of nerve damage is reduced to practically zero.
Any of these myths keeping you from visiting your dentist and getting a Hollywood smile teeth whitening treatment? It's time to leave those myths behind and finally get the perfect white teeth you deserve. Consult a trusted London cosmetic dentist today and have yourself evaluated for the procedure.
(Source: Want a Hollywood smile? Teeth whitening myths busted, Glamour Magazine, Jul. 23, 2014)
Back to Blog