Fastbraces
17 / 06 / 2015
Fastbraces Technology.
Fast braces refers to an orthodontic treatment that aligns and straightens teeth in the shortest period of time, a times as quick as three months.  Fastbraces is a technology that has been there for over twenty years and has continually been researched and improved. It was however introduced recently into the U.S market.
Most of the quickest teeth straighter technologies only work on adjusting the incisors. Fastbraces technology gives similar or better results in the shortest possible period and involve complete orthodontics. They are distributed worldwide and have been continually refined to give the best results in between three months to a year.
Call Now For A Appointment on 0207 407 1920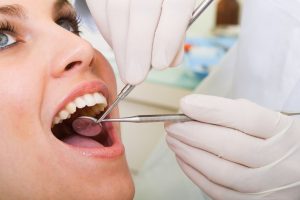 When are fast braces recommended?
Fast braces technology is not suitable for patients with the following dental cases;
• Jaw joint problems.
• extreme cases of overcrowding
• Patients who have severe bite conditions.
How does fast braces technology work?
Most teeth straightening and brace systems re-position teeth in two stages. Fast braces only work in one gentle step; with the heat activated wire, they softly relocate your teeth roots and crowns in one step from the onset of your treatment. Fastbraces are completely safe and would not cause tooth decay. Besides, you will not feel minimum discomfort while wearing them.
Fastbraces take a short period of time to give the results you desire and therefore you will have saved time and money.
They are also convenient as they are affordable Fastbraces technology criticism.
Much as fast braces have gained popularity among most people seeking orthodontic treatment, it has been equally criticized. Some of the reviews online can scare away most people planning to take the procedure. Are they really true or is this procedure dangerous?
According to one review online, a patient claims to have lost all their teeth in the next year after treatment with fast braces.
This is just one of them. The answer could be yes or no.  According to dentists, fastbraces technology is one of the quick straightening systems and hence one needs to ensure proper analysis before proceeding with it. Movement of the teeth could result in the need to re-position so as to have a good bite. This analysis should determine whether you are suitable to take up this treatment. Sometimes, one can have straight teeth but the bite does not fit well. The important thing is to find a professional dentist because, it isn't difficult getting the straight look. This can be achieved in three months. What happens after this is realignment to ensure the teeth fit perfectly and get the bite correctly. Bite correction is very important and could take up to a year after alignment.
Will fastbraces affect my life?
There have been a lot of improvements on fast braces technology to ensure safety and minimal interference in a patient's life. However you will have to adjust to the following;
Brushing teeth- Brushing teeth with braces will be slightly difficult than normal. However, your orthodontist should help you through this and teach you how to go about it.
Diet restrictions; since your teeth are being re-positioned, they might be weaker at this point hence you are not supposed to bite hard food.
Get Your Smile Back Fast
With Fast Braces
Call Now For A Appointment on 0207 407 1920
Back to Blog