FastBraces Reviews
17 / 06 / 2015
How FastBraces Reviews Help You Make The Right Choice
Are you trying to find orthodontic treatment, but you have not been able to settle on the right course of action? If so, it may be time to learn more about an exciting new treatment plan offered by Dr. Michael Akere of London Bridge Dental Practice. By reading some FastBraces reviews, you can understand the many advantages of this type of treatment.
Unlike traditional orthodontics, which can take several years to be completed, this treatment often takes as little as a few months to a year. In less than 12 months, you can achieve the same results that you would with a two to three year treatment along more traditional lines. This is possible because of the patented triangular brackets that start to move your teeth right away.
Call Now For A Appointment on 0207 407 1920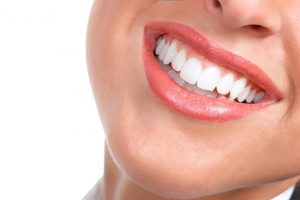 In a traditional course of treatment, the first year or so is spent moving the crown of each tooth into the proper alignment. Only after this has been completed are the roots then adjusted to fit. With the FastBraces approach, both parts of the teeth are moved at the same time, thereby cutting the required time in half!
The advantages of choosing this approach are many. For instance, the less time that you are wearing braces, the less discomfort you will experience, both physical and emotional. Many people find the prospect of having braces to be awkward and embarrassing, so a shorter length of treatment often makes them feel a lot more comfortable.
It is also much easier to take good care of your teeth when you choose this approach. One disadvantage of having braces is that it takes a lot longer to brush and floss your teeth. Many patients find that they have a lot of cavities and gum problems once their braces are off because they were unable to properly care for their teeth.
Since the triangular brackets are smaller and less obtrusive, it is much easier to brush and floss around them. You can take better care of your teeth so that once the braces are off, you will not be suffering from a lot of additional dental problems.
In addition, once you have had your braces removed, you will only need to wear your retainer for about 15 minutes a day. Traditionally, many patients were required to wear their retainers at all times, which could be quite uncomfortable. Because of this, many people neglect this important step. By keeping the needed time to a minimum, it is easy to keep your teeth properly aligned.
Already, thousands of patients have benefited from receiving care from Dr. Akere and the staff at London Bridge Dental Practice. By reading FastBraces reviews written by real patients, you can see just how life-changing this technique can be. If you have put off receiving the care you need, there is no more reason for delay.
Call today or visit the website to learn more. The sooner you get started, the sooner you can have a smile that you are proud of!
Call Now For A Appointment on 0207 407 1920
Back to Blog