FastBraces Cost
17 / 06 / 2015
What Are The Best Ways To Save On FastBraces Cost?
Have you been avoiding the orthodontic treatment that you need because of concerns about its cost? If so, it is time that you learned more about the revolutionary new course of treatment offered by Dr. Michael Akere at the London Bridge Dental Practice.
Once you see the many advantages of this approach, you will realize that it is time to start getting the straight, healthy teeth that you have always wanted. In addition to these other advantages, you will also be able to afford the treatment quite easily. The FastBraces cost is significantly less than the cost of traditional forms of treatment.
Call Now For A Appointment on 0207 407 1920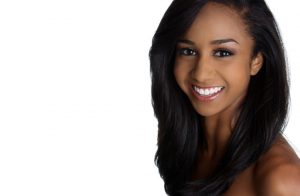 One of the primary advantages of this approach is speed. Unlike traditional orthodontics, which can take as long as two to three years to achieve the desired results, FastBraces often take as little as 20 weeks to straighten your teeth. This way, you can get your braces off as quickly as possible.
The technique uses a patented triangular bracket that moves your whole tooth at once, thereby radically speeding up the treatment process. Traditional braces spend up to a year moving the crown of the tooth, followed by another year moving the roots. With this technique, you can move the entire tooth in one fell swoop, letting you achieve a healthy smile in just a few months.
If you have any questions or concerns about the process, do not hesitate to get in touch with Dr. Akere or a member of his staff. They will be happy to answer any questions you may have so that you feel entirely comfortable with the course of your treatment. Dr. Akere has helped thousands of patients in the past, so you can feel confident that he knows what he is doing.
For many people, having braces is actually the cause of many dental problems later in life. This is because it can be very difficult to brush and floss your teeth thoroughly when you have braces. Getting around and behind the brackets is tough, so people often end up with cavities and gum disease after the braces are removed.
Thanks to the patented technology used in FastBraces, however, you can avoid such problems. The brackets are quite a bit smaller and less obtrusive, so brushing and flossing around them is a snap. You can give your teeth the care they need while you are being treated so that you will have teeth that are both straight and healthy.
If the thought of wearing braces makes you feel self-conscious or embarrassed, there is no need to feel this way. By choosing clear braces, you can get the treatment you need without anyone being able to tell that you have braces. These are virtually invisible, so no one will even notice that you are wearing them.
Call the practice today to learn more about saving money on FastBraces costs. With Dr. Akere's help, you can soon have the smile that you have always dreamed of.
Fast Braces London
By Top London Orthodontist
Get Your Smile Back Fast
Call Now For A Appointment on 0207 407 1920
Back to Blog