Fast Braces
17 / 06 / 2015
Benefits Of Fast Braces
Everyone loves having an amazing smile. Misaligned teeth can be quite embarrassing. Typical braces are a good solution for fixing misaligned teeth. However, they take up a lot of time to be effective and may even take years before your teeth are fixed. On the other hand, fast braces are a great alternative for the typical braces. They are a treatment that is designed to avail quick, effective and accurate results.
Thanks to technological advancement, fast braces have patented triangular brackets that are used for moving the root of the tooth to the required position from the very start. Unlike traditional braces where you have to visit regularly your dentist, this treatment is very convenient and does not require you to visit the dentist now and then. It will also allow you to enhance your smile within a very short span of time since the movement of the root, and the crown is implemented from the beginning of the treatment.
Call Now For A Appointment on 0207 407 1920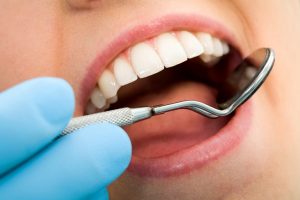 People often find traditional braces to be somewhat disgusting. With fast braces, you no longer have to worry about the issue of wires and bracket; you will get to enjoy a fantastic smile since those around you wouldn't even notice that you are wearing braces.
Due to the many benefits that come with fast braces; this treatment has become quite popular and is being used worldwide. These braces have been tried and tested countless times to guarantee you superior services. However, note that these braces are not intended for extreme cases. Some of these extreme cases are overcrowding and where severe bite problems occur.
Not only are fast braces simple and quick, they are also totally safe and quite affordable. Patient's Testimonials indicate that they experience less discomfort as compared to traditional braces, and there was a lesser chance of tooth decay.
Some benefits of using fast braces are:
1. Faster treatment
While traditional braces can take up to 2 years to align the teeth correctly, fast braces reduce the amount of treatment time. A single treatment will usually last for 20 weeks. Faster treatment saves you money, as you will have fewer adjustment visits to the dentist.
2. Safe and effective
Fast braces have been clinically tested and proven to be very effective in straightening teeth. Their great predictability makes the treatment safe due to lack of unexpected side effects. The competence of this treatment has been verified by university research as well as over 20 years of confirmed results.
3. Quality straightening with fewer adjustment visits to the dentist
Fast braces reduce the number of appointments required for adjustments. One only needs to see the dentist once for every six weeks.
4. Law sensitivity and pain
Fast braces have a revolutionized bracket system. This system induces less friction force and, therefore, reduces pain and sensitivity.
5. Comfortable
Traditional braces can be very uncomfortable. However, fast braces are designed to allow smooth and gentle movement of the crown and the root. They are also finer and lighter that makes them more flexible.
Call Now For A Appointment on 0207 407 1920
Fast Braces Click Here
Experts in Cosmetic Dentistry. Look
And Feel 10 Yrs. Younger – Call Now
Back to Blog