Fast Braces Reviews
17 / 06 / 2015
Reading Fast Braces Reviews Online
Fast Braces are one of the latest and greatest cosmetic dentistry solutions available to the public. They don't work exactly like traditional braces, but they still manage to accomplish the same job and in only a fraction of the time. You may or may not want Fast Braces for yourself or children, but you won't know until you learn more about them. Below are some need-to-know facts and questions about Fast Braces.
Call Now For A Appointment on 0207 407 1920
What Are Fast Braces?
If you read any of the Fast Braces reviews online you'll learn that they are an exciting alternative to traditional orthodontic braces. They straighten teeth, just as metal braces do, but they do so much faster. While both systems are "fixed brace" treatments, they both work differently and finish their jobs at different rates.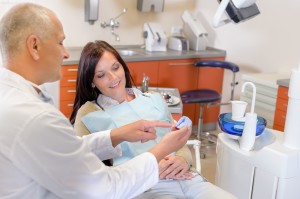 The fast brace technology at work allows the roots of the teeth to continue to move, even after the braces are implanted. This will allow them to continue to slide towards their final resting position throughout the treatment. This new method of straightening teeth can deliver results in as short of time as a few months, but usually takes around a year on average.
Even though Fast Braces are just now becoming popular across the globe, the technology has been in development for more than two decades. Today, the braces are safe, pain-free, and much more affordable than they used to be. The new design of the braces even includes heated wiring and triangular cuts to get the job done more efficiently.
If you've decided that Fast Braces might be right for you, the next step is to find an orthodontist and begin the treatment process. While it may differ from dentist-to-dentist, the overall process is generally the same.
Fast Brace Treatment Process.
From start to finish, the treatment process isn't overly complicated or scary. The first step is always finding a Fast Braces provider. Most orthodontic offices supply Fast Braces, but this isn't always the case. Luckily, as time progresses, more and more dentists are getting on board with the Fast Braces revolution. It's very likely that your preferred dentist provides the treatment. If not, then an orthodontic office near your local area surely does. Searching online is a great option if you don't know where to begin.
The next step is creating your unique treatment plan. This is done for every patient who seeks Fast Braces. This will require an initial consultation in which the dentist will inspect your mouth, gums, and teeth. From here, they will begin to develop a customized plan that is unique to your mouth and your needs. No two patients are exactly alike.
The next phase is the waiting phase. On average, with good bone health, you can expect the treatment to last around 20 weeks. It may be shorter or longer depending on how your teeth respond to the braces. Compare this to traditional braces, which usually take around two years to deliver the same results.
The final step is enjoying your smile. Remember to take care of your teeth on a daily basis and always practice proper oral hygiene. Leave your own fast braces reviews online to let others know about your experience with the product.
Call Now For A Appointment on 0207 407 1920
Back to Blog