Fast Braces Cost UK
17 / 06 / 2015
Average Fast Braces Cost UK.
Fast braces offer you a quicker solution to a procedure that would normally take months or even years. This orthodontic treatment, has been researched over the years and offers quicker treatment with less discomfort to the patient. According to orthodontists, fast braces can align and re-position teeth to give that smile you could not have before in three months or a year at most.
Fast braces are distributed across the world but were recently introduced in the UK. As a result many people are skeptical about the average fast braces cost UK. A few doctors are authorized to carry out these procedure and in the links below, you can get to book an appointment at Dr. Michael Akere's clinic at London Bridge dental practice.
https://fastbraces.com/providers/dr-michael-akere/2317
Call Now For A Appointment on 0207 407 1920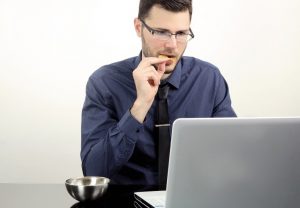 Much as fast braces are made to ensure safety and comfort during and after removal, there have been cases where they resulted in tooth decay and loss of teeth. As a result, installation of braces should be done professionally and using the best fast braces as you can find. The best however does not mean most expensive. Before deciding whether you want to get fast braces, you should first be analyzed by a professional doctor so as to ascertain that the procedure cannot lead to future complications.
It is highly recommended that your analysis should be done by your dentist before proceeding to an orthodontist who can carry out further analysis. Having in mind that you cannot take chances with this procedure then, a professional should recommend braces for you that will of course match your tastes and preference. So just how much is the average fast braces cost UK?
According to most websites, fast braces are 'affordable'. To ascertain this lets find the average fast braces cost UK exactly. The following are some of the reviews on one of the fast braces review sites;
Anonymous. 'At my dentist, it was £1,000 for metal ones and £1,500 for white ceramic, so I decided to go with the white ceramic, and no one notices them, they're nearly invisible. I paid £600 up front and pay £100 every month when I go. Saying that, my teeth were not too awful, also I only need them on for 10 months in total, so costs could be a bit at higher level. You're basically looking at between £1500 – £3000 for your treatment I'd say, although this is worth it if you can afford it.'
RP-' Anywhere between £1200-£4000. Orthodontics is expensive.'
Going by these rates, I'd say it is up to you to decide whether the cost is too high for you or just worth it.
What determines the average fast braces cost UK?
All fast braces do more or less the same thing but what determines the cost most of the time is the material they are made of. In most cases, it is your doctor that will determine the braces that you will get. Here are the different types of braces and what you should expect in terms of cost;
Metal braces and ceramic braces-Most people would expect metal braces. They are the most common type of braces in the UK and cost less. They would cost about two hundred and twenty pounds. Ceramic fast braces are more like the metallic fast braces except for the color. The price range is the same.
Lingual braces- They are placed on the inner part of teeth hence less visible. They are however slightly more expensive going for about five thousand dollars.
Invasilign braces- They are a series of teeth shaped colorless plastic aligners that are normally custom made. They would cost about four thousand dollars.
Clear braces are not visible because of the material used in making them. They are slightly expensive and would mostly cost five thousand dollars or more.
Call Now For A Appointment on 0207 407 1920
Back to Blog