Facial Rejuvenation By Cosmetic Dentist In London
23 / 08 / 2019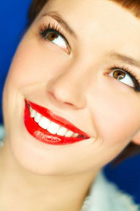 Ageing happens to everyone. There are many signs of ageing such as grey hair, discoloured teeth, wrinkles, blemishes, and sagging skin. Just because ageing is a natural process, it doesn't mean you have to accept all the signs that come with it. There are many cosmetic treatments to keep you looking young. Facial rejuvenation is a process that helps give your skin a youthful, smoother-looking and wrinkle-free appearance. Here is why you should consider facial aesthetic treatment by London Bridge Dental Practice (LBDP) in London.
Facial aesthetic treatment is a non-surgical cosmetic treatment that reduces the signs of ageing on the face. You will achieve a more youthful natural appearance with this type of treatment carried out by a trained and qualified member of LBDP in London. Wrinkle relaxing injections are quite safe and painless. It's a natural product made from a micro-organism and helps reduces the appearance of wrinkles from underneath the surface of your skin by relaxing the facial muscles. Anti-wrinkle injections are administered by an ultra-fine needle into the facial muscles. This will cause the facial muscles to relax. Anti-wrinkle injections are highly effective at treating facial expression lines such as frown lines, crows feet, and forehead lines.
Restylane is a dermal filler which is a pure form of naturally-occurring hyaluronic acid. These fillers are used to add plumpness and volume to the skin – in areas where tissue break down due to ageing is common. Dermal fillers can easily smooth out the appearance of deep wrinkles and enhance the fullness of your lips. The results of the facial aesthetics procedure will be seen within 3-5 days of the treatment. The results will last for more than 6 months with proper maintenance. That's why you should visit a reliable cosmetic dentistry such as London Bridge Dental Practice in London. They are the best in the industry when it comes to facial aesthetic treatments.
Should You Consider Facial Aesthetics?
Whether you have wrinkles or sagging skin, facial aesthetics can help make you look younger. It may work wonders for your self-confidence and self-esteem. Treatments can be performed on various parts of your body such as the face, nack, sides of the nose, sides of the eye, and the upper lip. Depending on the type of cosmetic treatment you choose, the results can easily last for more than 6 months. Repeating treatments will bring your youthfulness back and prolong the effects of the treatment. You will be able to wait longer between treatments as time goes by. Make sure you always opt for a reputable cosmetic dentistry in London when availing yourself for this type of cosmetic treatments. London Bridge Dental Practice is a trusted name for all types of facial aesthetic treatments.
Important Things You Should Know
Cosmetic facial aesthetic treatments have gained immense popularity in recent years. Even though many people will start with non-invasive facial aesthetic treatments like injections and dermal fillers, at some point, they will consider facial aesthetic surgery or a face-lift for more effective and longer-lasting results. Face-lift is a procedure that helps lift and tighten sagging skin on the face and neck area. If you are availing yourself for this kind of treatments, you should always rely on a reputable and experienced cosmetic dentistry in London. With hundreds of cosmetic dentistries in London, finding the right one may not be easy. Your research plays an important part when choosing the best dentistry for the procedure.
The internet is a great place to do your homework when finding a reliable cosmetic dentistry in London. Search Google or Bing for the best cosmetic dentistry in London and you should come across a list of clinics operating in the region. Don't opt for the first clinic on the list without doing your own research on each provider.
Why Choose London Bridge Dental Practice (LBDP)?
London Bridge Dental Practice is a trusted name in London when it comes to a host of cosmetic treatments including facial aesthetics. They ensure every patient has a relaxed experience at the clinic. Dr Nwaebuni Ilombu is passionate about what she does. She is commended by his patients for her relaxed and friendly approach. She has a gift for making patients feel immediately at ease. Dr Nwaebuni Ilombu regarded as the "dentist's dentist" by her peers. She attends to his postgraduate studies when he is not in practice. She is up to date with the latest trends in the cosmetic dentist industry.
London Bridge Dental Practice (LBDP) is glad to be of service to all their patients in London. If you are looking for the best facial rejuvenation by cosmetic dentist in London, you don't have to look further than London Bridge Dental Practice (LBDP). Get in touch with London Bridge Dental Practice (LBDP) today at 0207 407 1920.
OR
Back to Blog