Dentist SE1 – Get Educated About Dental Care With These Simple To Follow Tips
17 / 01 / 2020
Oral hygiene is something that has to be done daily. When you ignore your teeth, they will turn into medical issues and huge dental bills. Use the tips below to help you take better care of your health and wallet.
Choose a good toothbrush. The toothbrush that works the best would be one that's softer on your gums. If your gums bleed when you brush your teeth, you may need a softer toothbrush. Try to replace your toothbrush regularly to keep bacteria from building up on it.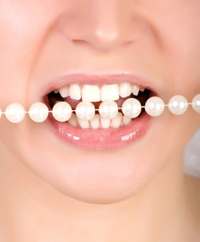 Brushing your teeth properly is important for your overall mouth health. When brushing your teeth, use a vertical motion on the outside of your teeth and a horizontal motion on the inner parts of your teeth. Concentrate your efforts by brushing each tooth for approximately fifteen seconds to help ensure proper cleaning.
A soft bristled brush that fits your mouth is needed for proper tooth cleaning. Your toothbrush should be allowed to air dry between uses to avoid the growth of harmful bacteria. Store it upright with lots of circulation.
See your dentist at least once a year. A dentist can catch problems that you may not notice, and can x-ray your teeth to catch any cavities early. Your dentist can also recommend toothpastes and mouthwashes that you can use to care for your mouth while you are at home, too.
How much time do you spend on brushing your teeth? If you want to brush your teeth efficiently, you will have to spend some time on each tooth so you can brush both sides as well as the space in between teeth. Use an egg-timer if you want to make sure you spend enough time on brushing your teeth.
Brush your teeth for at least two minutes. If you don't spend enough time brushing, you will not get your teeth clean. You need a full two minutes to brush the front, back, and top of your teeth. You should also brush your gums. Be gentle when brushing your gums.
Take your time when you brush your teeth. It is a daily habit, but you should not rush it. Don't make this mistake. Spend a little extra time to brush your teeth carefully. Don't just brush lackadaisically. Make sure to brush thoroughly, never for less than a minute.
As you can see, dental care doesn't need to be hard. Be certain to follow tips here so you avoid paying lots of money to the dentist. Anything that concerns your health should be spoken about with a professional, and that includes proper dental care.
London Bridge Dental Practice
Dentist SE1
Back to Blog