Cosmetic Dentistry in London Made More Convenient Through Invisalign
15 / 12 / 2014
Having properly aligned teeth is a sure way to have good dental health and maintain a beautiful smile. Teeth with improper alignment can be easily corrected through getting any of the various procedures of cosmetic dentistry in London or elsewhere.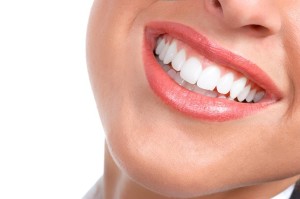 One effective way to treat misaligned or crooked teeth is to use a brand of cosmetic braces called Invisalign. It is a virtually invisible type of brace that utilizes clear aligners modeled specifically for each patient. Invisalign is an effective treatment that can gradually reposition teeth to achieve the desirable effect of perfectly aligned teeth.
The overall health benefits of using Invisalign are detailed by the very people behind it: "Think of your teeth as a window to the health of your body. Your teeth and gums—and how they look to others when you smile—say a lot about your overall health." This, however, may come as a surprise to most people. Fortunately, it is so much easier now to have access to a proper dental treatment, for as long as the patient is proactive about it.
Aside from aligning the teeth, other benefits include correction of jaw issues, easing of chewing difficulties, and even correction of improper bite. Another benefit includes healthier gums that can otherwise be swollen due to having widely spread teeth or crowded teeth, an excellent way to prevent periodontal disease. Invisalign will also save the patients the trouble of the painstaking cleaning procedure of regular braces since this application does not have brackets or wires, and is conveniently removable.
Most London cosmetic dentistry practices offer patients Invisalign as a comfortable method to straighten teeth. Treatment times may vary from patient to patient—some cases might take longer, but ideally, a normal treatment would only take somewhere between six months to a year.
So you see, comfort need not be sacrificed for efficiency of a treatment. The constant improvements in cosmetic dentistry, such as with the continually evolving creation of advanced technologies and advanced research, pave the way for more convenient and effective means of treatment so patients can enjoy the benefit of a good dental procedure without any difficulties.
(Source: Health Benefits of Straight Teeth, Invisalign)
Back to Blog