Benefits Of Dental Implants London
16 / 09 / 2017
Dental implants are quite popular in London in this day and age. They are considered one of the most effective techniques for replacing missing teeth. Dental implants London are titanium posts that are specially made to replace roots of missing teeth. The implant can support a new crown, denture or fixed bridge. The post is made of titanium which is a lightweight material compatible with the body. Hence, implants are safe to use in the mouth since it fuses with the jawbone over time. This article provides information on the advantages of dental implants in London.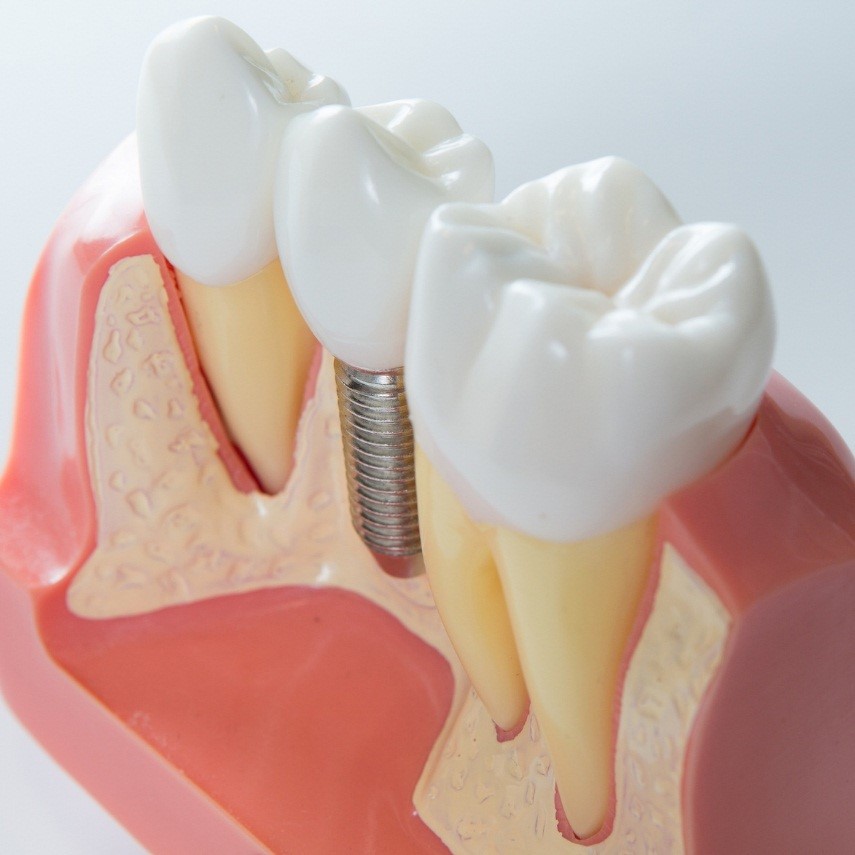 Our teeth are an important part of the digestive system. In fact, they are essential to chew food properly which aids the digestive functions. Also, teeth are important for the correct speech and appearance of a person. Missing teeth can affect the self-esteem of the individual. Hence, dental implants play an important part in enhancing the self-esteem of a person. On the other hand, dental implants London are more effective in replacing missing teeth compared to the conventional methods such as dentures and bridges. Bridges involve the sticking of false teeth onto the existing teeth of the person. It involves filing down a certain percentage of healthy teeth to a certain extent. It is necessary for them to act as retainers for the bridge. The process can affect the health of the existing teeth in your mouth. On the other hand, a bridge can be inserted only when there are sufficient healthy teeth in your mouth. Dentures are attached to a metal or plastic plate. They are quite cumbersome since dentures have to be removed and replaced for cleaning during the day. That is where dental implants come in handy. They are more effective, stable, and comfortable as replacement teeth compared to the conventional methods.
Every person may not be an ideal candidate for dental implants. Your cosmetic dentist in London is the best person to decide if you are an ideal candidate for implants. There are many things that you need to complete in order to become eligible for implants. You should have healthy gums and jawbones for the procedure. Your general health should be satisfactory. Smoking and diabetes can pose certain risks when considering the procedure. Gum diseases, tooth decay, and broken teeth should be treated first before one becomes eligible for dental implants. Age is not a barrier when it comes to implants. These are some of the important things that you need to consider when availing yourself for dental implants in London.
Another important thing is to choose the right cosmetic surgeon in London for the procedure. Even though there are hundreds of dentists in London, all of them are not created equal. You have to do the research properly and select the right candidate for the job.
In conclusion, dental implants In London are quite popular in London and other parts of the United Kingdom. That is because of the numerous advantages offered by the procedure compared to conventional teeth replacement methods. The above article provides information on the benefits of dental implants in London
Back to Blog