Aftercare Tips for Laser Teeth Whitening from London Cosmetic Dentists
06 / 04 / 2015
Achieving that set of pearly white teeth no longer has to be a farfetched dream. With today's easy access to dental technology, removing tough, unsightly stains on teeth becomes as simple as making an appointment with a dentist, or even bringing home an over-the-counter DIY kit.
However, the teeth will be exposed to staining food agents inevitably. For those who just came from getting teeth whitening in London, sometimes the next meal already means diminishing the brightness of the teeth your dentist had worked very hard for to achieve.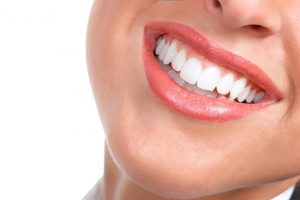 Then again, you don't have to be all too helpless about it. Here are some simple steps that you can take to maintain those sparkling white smiles after your procedure for laser teeth whitening from London dentists.
Immediately After
There's a reason why your dentist advised you to avoid staining items such as red wine, coffee, or tobacco, and that's because your freshly whitened teeth are technically still dehydrated—albeit only temporarily. While there isn't any expected severe reaction to intake of food, it will most likely negate the very effect that you were going for with the bleach, that is, to get it clean and white.
Make it a Habit
You can also simply revert to the good ol' trick of brushing your teeth immediately after every meal. This way, you don't give the stain the opportunity to stick well on your enamels.  A simpler alternative to that, in case you do not have the luxury of having a toothbrush with you, is to simply rinse your mouth off with water immediately after the intake of the staining food item.
Home Maintenance
In between your regular check-ups, you can also help maintain the whiteness by using bleaching trays that you can get from your dentist. This is just to help you keep lessen the staining even when it's not yet your time on the dental chair. Of course, practicing proper oral care and hygiene will always be beneficial for you, whether for preventing cavities on your teeth or giving you that dashing smile.
Last but not least, you might want to quit your habit of smoking tobacco. As you know, not only is the nicotine in it a teeth-staining agent, it also contains a lot of dangerous chemicals that can put your health at risk.
These tips are among the most basic of them all. Should you have any more queries on the matter, it would probably be best to seek the help or opinion of a dentist who is certifiably knowledgeable on the matter, such as those from London Bridge Dental Practice.
(Source: Teeth Whitening Q&A, Real Self).
Back to Blog