7 Reasons to use London Bridge Dental Practice Dentist in London
06 / 03 / 2018
The reality is that there are many dental practices and dentists in London, but there is none like London Bridge Dental Practice. With our many years of dental experience, commitment to dental technology, and focus on our patients, we are head and shoulders above the rest. We offer high quality dentistry of all kinds, but there are several more reasons why you should trust us to take care of your dental needs.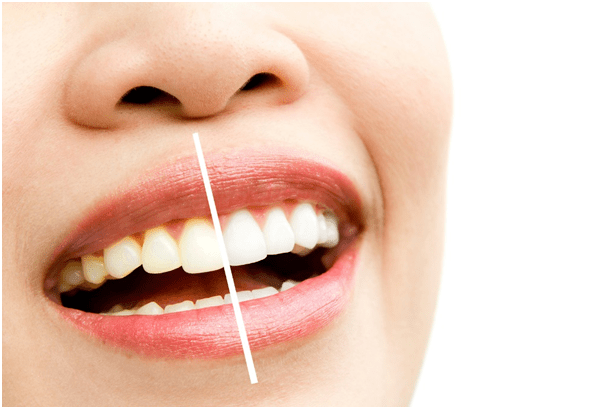 Here Are 7 Reasons to Use London Bridge Dental Practice
1. Quality Dental Care
Whether you just need routine dental services to maintain a healthy and happy smile or cosmetic dentistry to transform your smile, you can count on us to help. The dentists and other members of staff in our practice are chosen based on their experience and qualifications. Our aim is always to provide dental care of the highest quality and make sure that all our patients benefit from fresh breath, healthy gums, and a confident smile.
2. Quality Cosmetic Dentistry
London Bridge Dental Practice does not offer general dentistry only since we also provide quality cosmetic dentistry too. Our dentists have received extensive training in cosmetic dentistry and have completed courses in top UK universities and colleges. You can therefore be confident in our ability to provide the latest cosmetic dentistry procedures to the highest possible standards that are both functional and aesthetic in the long term. Our dentists show great pride in the work they carry out, which means that the most important aspect of our care is your satisfaction.
3. Our Priority is Your Comfort
Your comfort really matters to us. It is why we offer a warm and comfortable facility complete with a variety of comfort options. We want to ensure that you have the best possible experience. While we are sure that you have probably visited a dentist's office before, we can assure you that you have never experienced one like ours. All our staff members are very friendly and you will find the environment warm and relaxing. We are dedicated to making each visit a comfortable one and always encourage our patients to let us know if we can do anything else to help them feel more comfortable.
4. Training and Expertise
We want you to have the confidence that comes with knowing that you are in the capable hands of a team of properly trained and very skilled professionals. We pride ourselves in offering the care needed to ensure that you have a healthy smile. To ensure the best service and results possible, we are committed to continual learning and education. We attend dental conventions, meetings, and lectures to stay informed of the latest products, the newest technology, new techniques to provide quality dental care to you.
5. Latest Technology
To serve our patients best, we strive to keep up with the advances in dental technology. We employ the use of new and advanced technology including Invisalign, rotary endodontic technology, digital X-rays, hard and soft tissue laser technology, intraoral cameras, implant surgery, and more. The advanced technology helps our patients play an interactive role in their treatment. We can show patients a detailed view of their dental situation before discussing the treatment options available.
6. Preventive Dentistry
The most important service that we offer has to be preventive dentistry. We strive to maintain the health of your gums and teeth by advising you on the best oral hygiene practices, scheduling regular examinations and cleanings, and taking care of minor issues before they grow into serious problems. Doing this allows our patients to avoid many dental issues and ensures that problems such as tooth decay, periodontal disease, or oral cancer are detected in the earliest stages and treated.
Prevention is definitely a more cost-effective approach to dentistry. We work to inform and educate our patients on the connection between oral health and overall body health. We truly take our role as prevention specialists quite seriously.
7. Safety
We are aware that being comfortable and safe in our office the greatest concern that our patients have. It is the reason why we follow the strictest guidelines when it comes to sterilization and infection control recommended by both local and international health institutions such as the World Health Organisation. We always use disposable materials and tools whenever possible and if tools have to be re-used, they are cleaned thoroughly and sterilized between patients.
Make an Appointment Today!
If you want a dental practice that's capable of providing top-notch dental care comfortably and with the latest technology, London Bridge Dental Practice is the place to be. To schedule an appointment, please use the form provided on our website or use the number provided. We can't wait to meet you and work with you. We are a dentistry team that genuinely cares. We are accessible and respond to your needs.
Back to Blog