5 Signs That You Need To See A Cosmetic Dentist In London
25 / 09 / 2018
A cosmetic dentist assesses the aesthetic issues with your smile and recommends a suitable treatment for targeting those problems. Treatment may be as minor as a teeth whitening session or as extensive as a complete makeover of your smile.
How can you tell that you require a cosmetic dentistry procedure performed? When should you see a cosmetic dentist in London about improving the beauty of your smile? Below is a list of five instances where you would need to see a cosmetic dentist.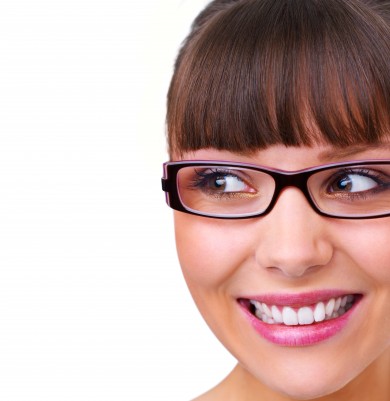 1. Stained Teeth
If you have stained teeth, your London cosmetic dentist can examine your smile and assess the severity of the discolouration. For most discolouration cases, the dentist may recommend an in-office treatment to get rid of the stains in less than two hours or a different treatment that requires several sessions. If the discolouration is too severe, the dentist may mask them with a restoration such as porcelain veneers or dental bonding.
2. Chewing Difficulty
Tooth aches and bleeding gums are some of the conditions that may cause extreme discomfort and pain while chewing. It might actually be so serious that you are unable to chew on food or even start losing interest in eating. A cosmetic dentist can help correct these problems and ensure that your teeth are healthy enough to bite or chew food.
3. Misalignment
If you have an uneven smile due to a misalignment in the overbite or underbite, your London cosmetic dentist can address it with an appropriate treatment. For very minor alignment issues, the dentist can mask the appearance with veneers, which is a thin restoration placed onto the front of the teeth. London dentist can also correct misalignment with Invisalign.
4. Jaw Pressure Discomfort
Jaw pressure caused by imbalanced or misaligned teeth can lead to unnecessary toothaches, headaches, shoulder pains, and ear pain that keeps you awake all night. Cosmetic dentistry can be an excellent solution to relieve these discomforts and improve your dental and overall health.
5. Awkward Smile
Having an unappealing or awkward smile has the potential to do serious damage to your self-esteem. You are also more likely to suffer from social anxiety or even depression if it isn't addressed quickly. If you find yourself afraid to smile simply because you don't want other people bullying or laughing at you, it is time to turn your life around by seeing a cosmetic dentist in London.
Final Thoughts
Cosmetic dentistry is no longer done for the sake of vanity alone. Besides the obvious aesthetic reasons, seeing a cosmetic dentist can change your life and boost your self-confidence. If you have been wondering about whether cosmetic dentistry would be right for you, now you have your answer.
If you need a cosmetic dentist in London, you should consider getting in touch with London Bridge Dental Practice. It could turn out to be the best decision that you ever make regarding your smile, dental, and overall heath. Book your appointment today by providing the form provided at https://www.lbdp.co.uk.
Back to Blog